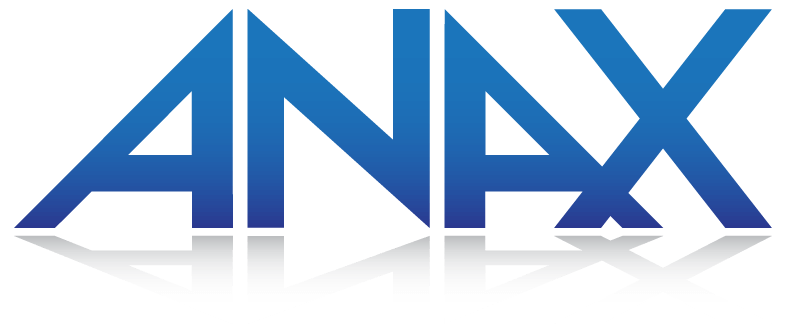 Cybersecurity Training and Anti-Phishing Solutions for Businesses
Train Your Staff and Protect Your Business From Phishing Scams and Cyber Attacks with Phishing Security Testing.
Cybersecurity is of utmost importance in today's digital age. ANAX offers several phishing solutions for your organization, including:
Anti-Phishing Awareness and Training
Phishing Security Testing
Real-World Phishing Simulations
Managed Phishing Testing Services
Cyber security and Anti-Malware Protection
Reporting of Cyber Security Threats
Stop putting your business at risk for cyber attacks. Schedule an assessment today.
Schedule Free Consultation Online
Anti-Malware
Anti-malware solutions through ANAX keep your computer and information technology systems protected from malicious software and other cyber attacks. These software solutions can assist with alerting employees to unsecure websites or potentially dangerous files and attachments.
Cybersecurity Breaches
ANAX provides cybersecurity solutions for your business that keep your data safe, allowing you and your clients to have peace of mind. Fast-acting technicians work to prevent breaches in your computer systems, and quickly restore safe and secure operations if a breach occurs.
Security Patches
The team of experienced IT professionals at ANAX can identify potential threats and provide patches to optimize your cybersecurity. These patches can include anti-virus solutions, anti-malware software, anti-phishing applications, and more.
Las Vegas Phishing Security Testing and Cyber Security Solutions
Recovering after a phishing scam or other security breach is difficult, and in some cases, impossible. Prevention is the best way to ensure that your personal and business information remain secure and invulnerable. ANAX offers a variety of cybersecurity solutions that take the unique needs of your business in mind. We don't believe in one-size-fits-all security, and we work to create a custom solution for you. In order to prevent phishing scams taking a toll on your business, contact us today!
How ANAX Can Help Protect Your Business Against Cyberattacks
There are many ways that ANAX can help keep your business protected against cyberattacks and phishing scams. We utilize the most up-to-date softwares that specialize in anti-virus, anti-malware, and anti-phishing applications. These can include spam filters for your business email accounts, which assist with analyzing the validity of the email sender and content. Anti-malware or anti-phishing software solutions can also help to gauge the safety and security of web pages, links, files, and attachments.
Another way that ANAX can keep your business safe in the digital world is with internal testing and training. Our tech experts are experienced and equipped to help make your business as secure as possible. We can identify the best practices to protect your company against these scams, and we put that knowledge to work for the betterment of your business! We also have the unique capability to send out test phishing campaigns to your employee database to monitor who opens or clicks on emails, and to give an accurate assessment of how vulnerable your company data truly is.
In addition to providing the software and training, ANAX remains accessible and assists with maintaining your cybersecurity solutions. We do not just set it and forget it, we believe in building a relationship with our clients and being there for all your cybersecurity and digital protection needs. Contact our team today to find out what we can do for your business.
Why ANAX For Cybersecurity and Anti-Phishing Solutions?
Our expert team of technicians will analyze the cybersecurity of your business, and create a custom solution for you. With years of training and expertise, our staff at ANAX has been specializing in cybersecurity and anti-phishing solutions for over a decade. Today, our time-tested experience translates into security initiatives that can be delivered in a convenient amount of time and within a reasonable budget.
Unlike so many other cybersecurity companies who are only interested in numbers, ANAX is committed to building relationships with our customers. We have developed an exceptionally loyal client base over the years. Thanks to them, the bulk of our growth is the result of the referrals from many of our satisfied clients. Our consistent accountability has given our customers the peace of mind they need for their business, especially when it comes to cybersecurity and anti-phishing services. There are many benefits to bringing ANAX on board to prevent your business from falling victim to phishing scams. Do not hesitate and put your business and your clients at risk. Contact us today to see what we can do for you!