Luckily, we live in an era where business processes can be improved with the help of technology. Adopting technology accelerates everything from internal communication to team workflows and can become a significant competitive advantage.
Numerous factors, from inflation to the tight labor market, are affecting micro and small businesses these days. These factors also play a significant role in decision making on whether and how to enhance their processes to alleviate some of the pain points. Now, emerging technologies including IT solutions are propelling the increasing connectivity between humans and technology to make businesses more efficient and productive.
There are endless possibilities for how technology can be used to improve small businesses, therefore many businesses rely heavily on the combination of technology and reliable processes to achieve their objectives. But a lot of times, that digital transformation into a streamlined process and productivity can have it's barriers. The key is finding and implementing the right solution for your specific needs. With so many options available, it can be overwhelming to know where to start.
Let's dive into the benefits and challenges of using technology for process and productivity enhancements, as well as how to clear the way for your company to realize the benefits.
Benefits of Adopting Technology for Micro and Small Businesses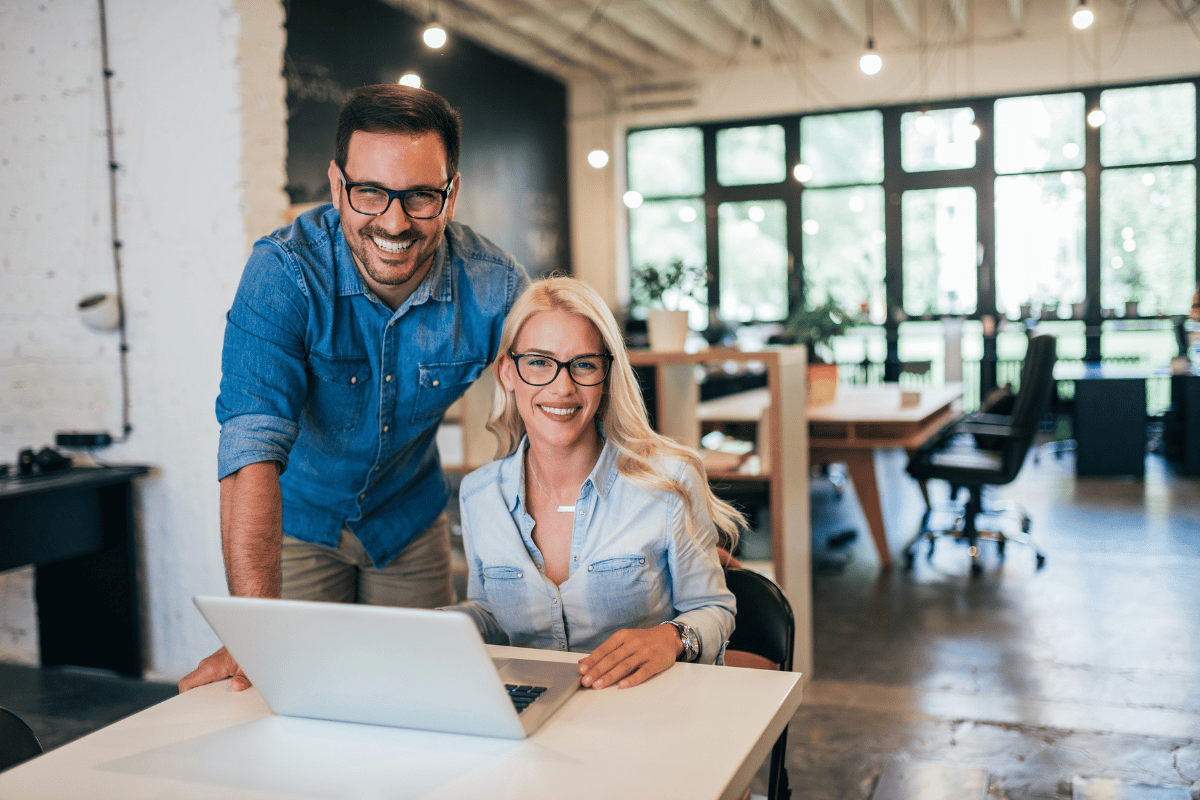 Small businesses are the backbone of any thriving economy. They are the risk-takers, the job-creators, and the pioneers of new and innovative ideas. To stay competitive in today's market, small businesses must use every tool at their disposal to improve productivity and efficiency. 
Technology has changed the way businesses operate and has made a profound impact on productivity. The use of technology in business can be a game-changer, allowing small businesses to achieve goals and objectives that were once impossible.
Businesses that embrace digital transformation will be able to stay ahead of the competition and continue to grow and thrive. Some of the myriad of benefits:
Enhanced Efficiency
The use of technology can help increase the efficiency of a small or micro business in many ways. Effective use of technology can help you eliminate delays in workflows, speed up through automated tasks, gain new insights into processes through tracking and reporting, and enhance communication, among so many other efficiency boosters. 
These time savings can of course be used for employees to focus on other tasks that are more important or beneficial for the business as a whole.
Cost Effective
With the right approach, you can use technology to enhance productivity while being cost-effective. Technology helps businesses save money, which can then be reinvested into growth. In addition, it has been shown that using traditional methods to cut costs (ie. layoffs) amounted to only a 2% cost reduction on average, while applying digital tools can cut costs an average of 5%. This is mainly due to the fact you can do more with less thanks to technology.
Remote Work / Cost Savings
Technology has enabled staff to be location agnostic. With the productivity and communication tools available these days, it has allowed people to be efficient and get things done no matter where they are, enhancing work life balance overall. In addition, Bring Your Own Device (BYOD) policies and work from home options has saved businesses an average of $3,150 per employee annually. Read more about Managed IT Services for the Remote Work World. 
Increased Revenue
One way that technology can help businesses is by increasing their revenue. A study by the Harvard Business Review found that companies that invested in information technology saw their revenue grow at twice the rate of companies that didn't. This is because technology can help businesses reach new customers, streamline their operations, and improve their products and services.
Improving Communication
We've already stated it a couple times in this article, but with communication being the backbone of productivity, technology can greatly improve the way in which people communicate. Companies actually lose thousands annually due to inefficient communication and meetings. Using tools like Slack, Skype, and Tribe can greatly enhance communication efficiency, as long as they are implemented the right way.
Data Insights
Additionally, using IT Solutions for data analytics can help you identify trends and patterns that can guide decision-making. And with cloud-based solutions, you can access important data and applications from anywhere at any time, making it easier to collaborate on these insights with team members.
High-Level Security
In today's digital age, data breaches, cyber-attacks, and phishing are common security concerns. Unfortunately, 61% of SMBs experienced a cyberattack in the last year. For micro and small-level businesses, the use of technology can improve security in several ways.
The use of technology can help businesses to understand, monitor, and protect themselves against the latest security threats.
Prompt Decision Making
By automating processes and utilizing tools that help manage and monitor business performance, small businesses can make quick decisions with greater accuracy and confidence. In recent years, the rise of digital transformation has further empowered small businesses to use technology to its fullest potential.
By harnessing the power of digital technologies, small businesses can gain a competitive edge and thrive in today's fast-paced, global economy.
Challenges in Adopting Technology
By making use of the latest tools and technologies, businesses can improve their process and productivity. However, there are some challenges to overcome.
If you're interested in process and productivity enhancements, contact us to learn more about our MSP Services
Lack of Resources and Budget
A lack of resources and budget is a challenge in adopting technology for small and micro businesses. Many small businesses don't have the funds to invest in new technology, and they may not have the staff to support it. Moreover, hiring an in-house IT expert can be an expensive addition to the team. 
Additionally, some technologies can be costly to maintain and upgrade. As a result, many small businesses struggle to keep up with the latest technology trends.
Risk of Data Privacy and Security
When you adopt new technologies, there are inevitably many risks to data privacy and security. One risk is hackers could target small businesses because they may have less secure systems than larger businesses. 
Another risk is that employees could accidentally or deliberately leak data, such as customer information or trade secrets.
Finally, data could be lost or stolen if devices are lost or stolen, or if backups are not properly made. 
To mitigate these risks, businesses should consider implementing strong security measures, such as the encryption and access controls offered by IT solutions.
Quality Uncertainty
One of the challenges that businesses face when adopting technology is quality uncertainty. This refers to the potential for choosing poor-quality products or services when using new technology. This can be a major concern for businesses, as they may not have the understanding or skillset to choose and implement the technology effectively.
Businesses need to do their research, or get help in tech decision making, to carefully select technology that will work for their business.
No Change Management Strategy
Companies that have a change management strategy, covering everything from aligning your process issues with technologies to solve them to how to get your employees to adopt that change, are 6 times more likely to achieve the desired results from the technology upgrade.
Implementation and data integration
When you add new software, it doesnt sit in a silo, it needs to align and integrate with the rest of your software and organization as a whole. There can be numerous hazards to incorrect integrations that will hinder the entire goal of bringing in the new technology in the first place.
The Importance of MSPs for Realizing Tech Benefits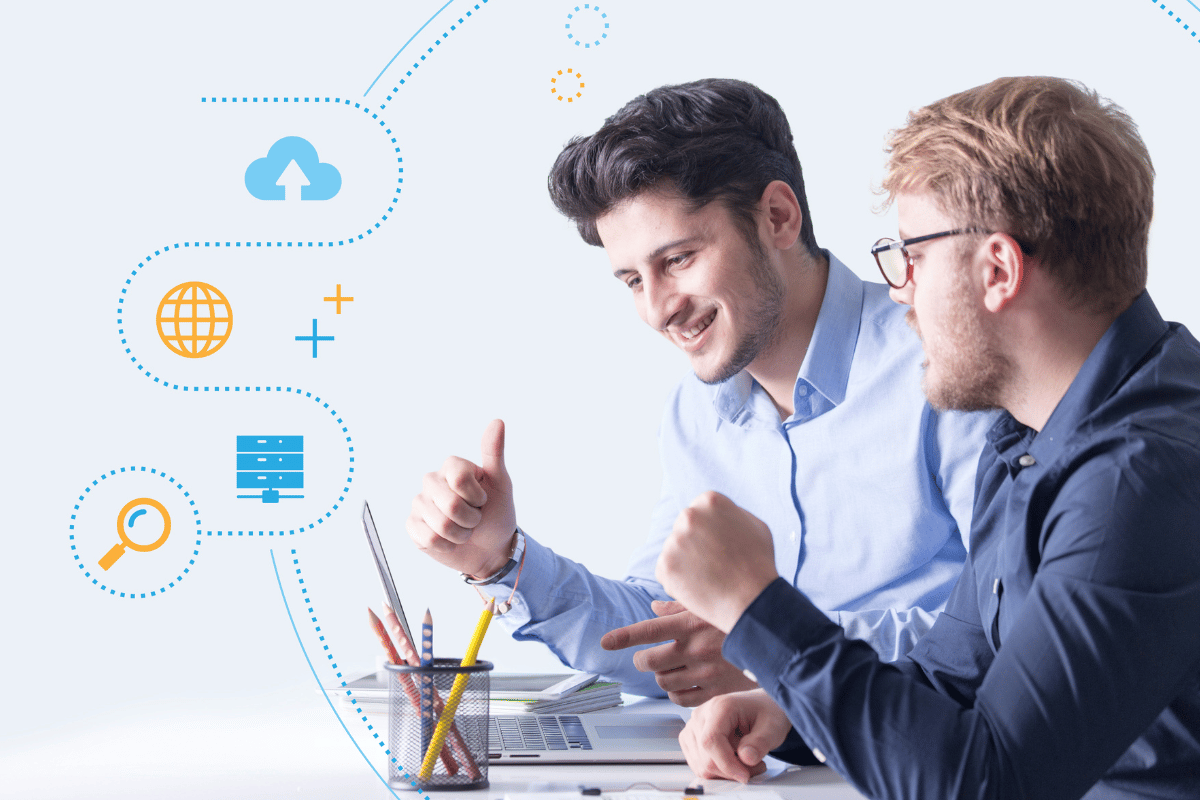 As we've showcased, being a micro or small business, you often deal with complexities of systems and processes that take up a lot of your time. To avoid such hurdles, digital transformation is the top solution. But the challenges outlined still stand in your way. 
Enter the Managed Service Provider. There are many advantages to working with a managed service provider, including new technologies and tools, operational efficiency, automation, comprehensive support, and more.
Latest Tech and Tools
MSPs invest heavily in staying up-to-date with the latest technology so they can offer their clients the best possible service. This means that businesses that partner with an MSP can take advantage of the latest tools and platforms without having to make a significant investment themselves. 
Operational Efficiency
MSPs help small businesses to manage and monitor their work process. By using IT solutions, small businesses can keep track of their performance and make necessary changes to improve their operational efficiency.
Automation
One of the main ways that MSPs help businesses improve productivity is by helping them automate repetitive tasks. This frees up employees to focus on more value-added activities, ultimately leading to improved efficiency and bottom-line results.
Cybersecurity
As we outlined, with any new technology, security can be an issue. An MSP will provide cybersecurity solutions for your business that keeps your data safe, allowing you and your clients to maintain peace of mind. Whether it's anti-malware, anti-virus, security patches, or something else, they help keep sensitive information private and protected, and quickly restore safe and secure operations if a breach does occur.
Comprehensive Support
MSPs provide an end-to-end service, meaning they can offer support at every stage of the digital transformation journey. This comprehensive approach ensures that businesses have all the help they need to successfully navigate this potentially disruptive process.
Unified Mobility
In relation to communication being an integral part of process enhancement, MSPs can setup unified mobility, so your people are able to work from home, take calls on the road, and connect up desktop, laptop, tablet, and mobile work.
ANAX Tech: The Ideal MSP for Micro and Small Business
As a Managed Service Provider, we take on the responsibility of managing and monitoring your IT infrastructure so that you can focus on running your business. 
Every business is different and has different needs when it comes to technology. That's why we offer a customized approach for each of our clients. We'll work with you to understand your business goals and objectives. Accordingly, we develop a plan to help you meet those goals using the latest technology and digital transformation tools. We manage the network, infrastructure, security, support services, cloud services, and malware protection.
Would you like to learn more about the ways we can help your small business achieve your process and productivity goals? Contact us today.
Follow Us!